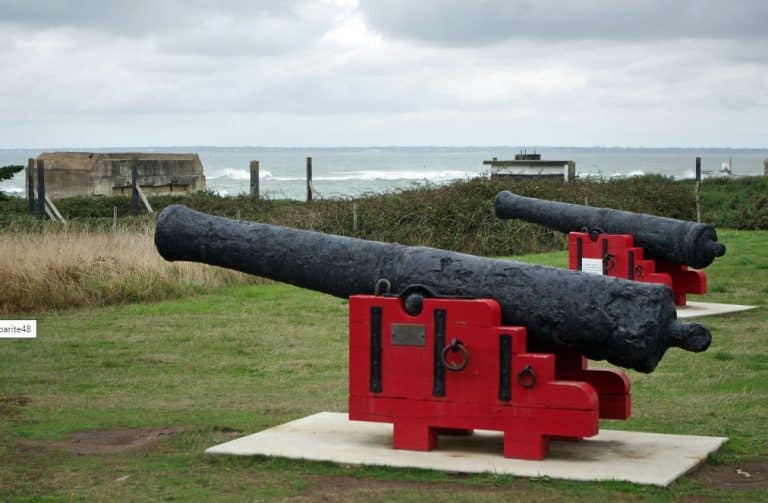 Semaphore of Pointe Saint Gildas, in Préfailles
A tourist wonderland in the Pays de Retz
Préfailles is a pretty commune on the sea front near Pornic and our Eleovic campsite, ideal for strolling, strolling to the market, swimming on the beaches and enjoying a wide range of activities.
Located in north-western France, in the commune of Préfailles (Loire-Atlantique), Pointe Saint Gildas remains a land of fascinating tourist attractions. Among its tourist treasures is the semaphore at the pointe de Saint Gildas.
Discover the Pointe Saint Gildas semaphore
Visit a museum retracing the region's maritime and military history, and learn about communications techniques. Admire a lovely view of the Atlantic Ocean from the semaphore, which became a lighthouse in 1954. The semaphore provides an insight into the Atlantic coast's surveillance system, its history and its major shipwrecks.
Let yourself be carried away by history in an emblematic place.
The history of the Pointe Saint Gildas semaphore
The primary function of the semaphore at the pointe de Saint Gildas was as a lookout post. The region's history dates back to the war period (1688-1815), when around 7 wars were fought in the Pays de Retz. During this period, many invasions came from the sea; hence the need for a lookout post. In 1860, the navy decided to build a semaphore on the tip of Saint Gildas. In 1862, the year it was built, the semaphore had a pivoting mast that could transmit coded signals to surrounding semaphores within a 12 km radius. It served as a communication channel between sea and land. In 1940, during the German occupation, the semaphore was fitted with a lighting system and transformed into a lighthouse. Since 2004, however, the semaphore has become a museum space, with a unique collection of museum items.
Discover the wonders of the semaphore
A visit to the semaphore, and you'll discover the richness of the Pays de Retz. In the museum, you can admire models of ships that have passed through the semaphore. The semaphore's interior features several themes. The lighthouse keepers' room presents a chronological representation of the lives of the keepers who had the privilege of working there. The museum also retraces the history of the semaphore's 5 major shipwrecks in the Shipwreck Room. In the communications room, you can see the different methods of communication used at the time. Take a look around, and you'll discover how the guards watched over the coast and prevented enemy ships from entering themaritime space of the Pays de Retz.