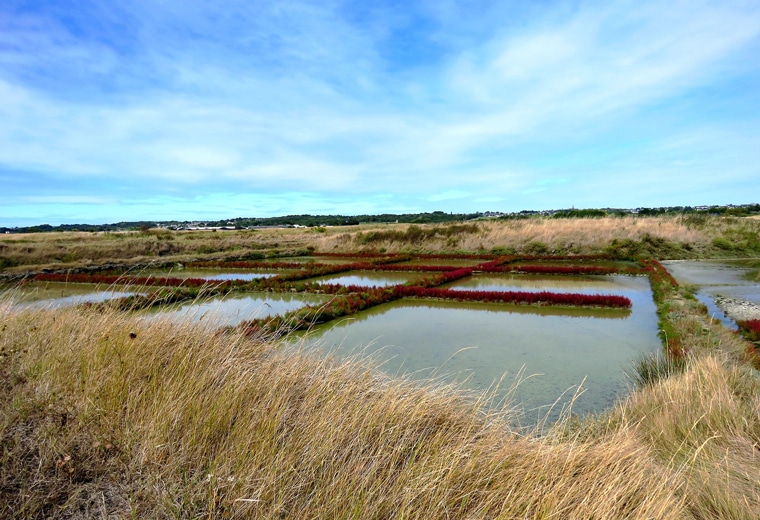 Guérande: Medieval city
Nestled between land and sea in the Pays de la Loire region, Guérande is a city of art and history. While the fortified town is renowned for its salt marshes, it is equally renowned for its medieval city, an exceptional historical site in the Loire-Atlantique region. Built during the reign of the Dukes of Brittany, the medieval town of Guérande still retains all its original ramparts, making it a must-see tourist attraction. Discover the history and tourist attractions of this exceptional city.
What to visit in the medieval town of Guérande?
A visit to the famous medieval town of Guérande is bound to be a captivating discovery of its exceptional cultural and architectural heritage.
Starting with its 1300 m long ramparts, you can walk along them and climb them to admire the fortified town.
The ramparts lead to the Porte Saint-Michel, the main entrance to Guérande's fortified enclosure. Its architectural style speaks volumes about the city's power and influence in the Middle Ages.
You can also visit the museum, château de Careil and other medieval dwellings in this historic area.
History of the medieval city
Once the favorite city of the Dukes of Brittany, Guérande has been used as a settlement since Neolithic times, as evidenced by the many megaliths and traces of the Gallic and Gallo-Roman periods still visible. Subsequently, the town served temporarily as a bishopric in 848, before becoming a college of canons during the reign of Nominoë. It wasn't until after the year 1000 that the first ramparts and administrative organizations saw the light of day.
However, in 1342, the first ramparts to be erected were limited in their ability to stop the armies of Charles de Blois and Jean de Montfort, who coveted the throne of Brittany. But with the signing of treaties in 1365 and 1381, this war of succession came to an end, and the town of Guérande entered its "golden age " with the construction of a new fortified enclosure.
With the salt and wine trade, the fortified town experienced real development and acquired a large-scale navy. Later, in the early 16th century, the sinking of its port and the collapse of its salt trade meant it lost its maritime power to the surrounding towns of Croisic and Pouliguen.
But thanks to tourism, the town began to develop, even though it had weakened during the Revolution, with the disappearance of the vineyards and the abolition of its college.