Bike rental
at Pornic campsite
The campsite offers bike rental
The Eleovic campsite in Pornic offers rental of classic bikes for young and old and electric bikes for adults.
Each bike comes with a lock, yellow vest and helmet on request.
Mountain bike hire :
1⁄2 day: €12
1 day: €19
3 days: €40
1 week: €60
Electric bike rental
1⁄2 day: €22
1 day: €35
3 days: €75
1 week: €130
What you need to know about renting a bike
A deposit of 250€ is required per classic bike and 1000€ per electric bike.
Helmet rental: €2
Child seat rental (25kg max): €2
Reservations recommended.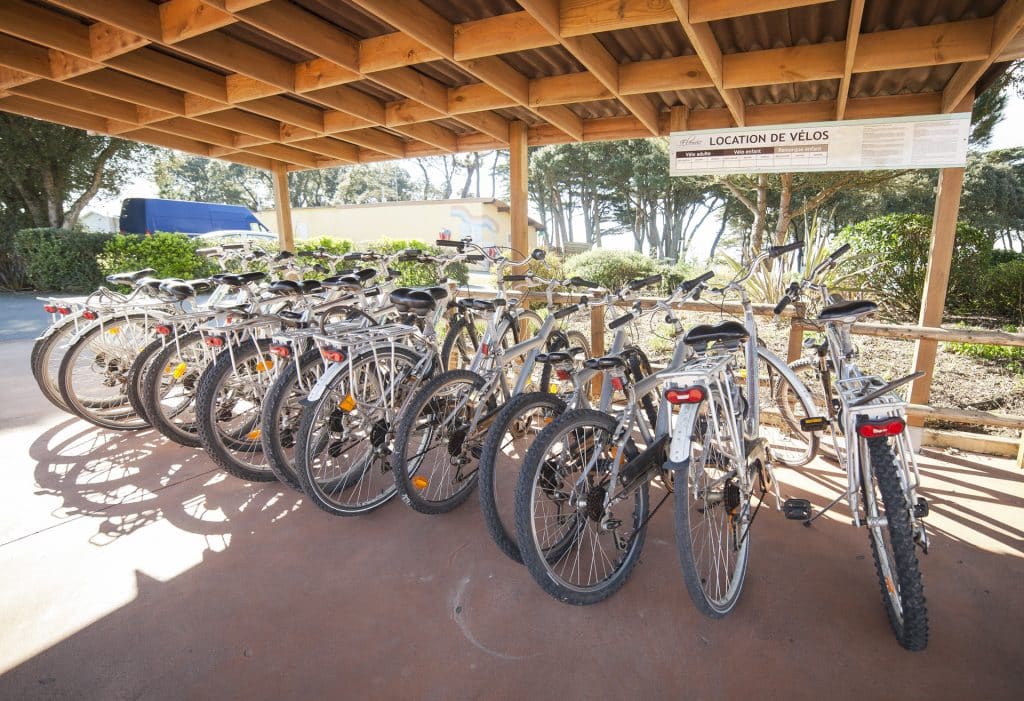 Cycle path
near the campsite
A cycle path is 900 metres from the campsite. It allows you to discover the seaside while enjoying the scenery, and to quickly access the nearest shops in Pornic.
Cycling is a healthy and environmentally-friendly way to get around and discover Pornic and the surrounding area. Cycle paths and electric bike rentals are available for all levels. If you're looking for an active day out with the family, this could be just what you need.
Cycling in Pornic
Cycling is a great way to get exercise, explore new places and meet new people. Take advantage of our bike rental service to get away from it all and ride with your family and children for a great time together.
There are many different types of bike, and they all have their own objectives. Electric bikes, for example, are an excellent option for those who want to cycle without having to expend too much energy.
Electric bikes are becoming increasingly popular, and it's easy to see why. They offer a fun way to get around the city, or simply to go for a bike ride with friends. They're also ideal for people who want to cycle, but with less effort.